Planning your master suite.
A master suite means much more than a master bedroom and a bathroom together. In the last few years home owners are giving full mindful attention to the functionality of their master suite.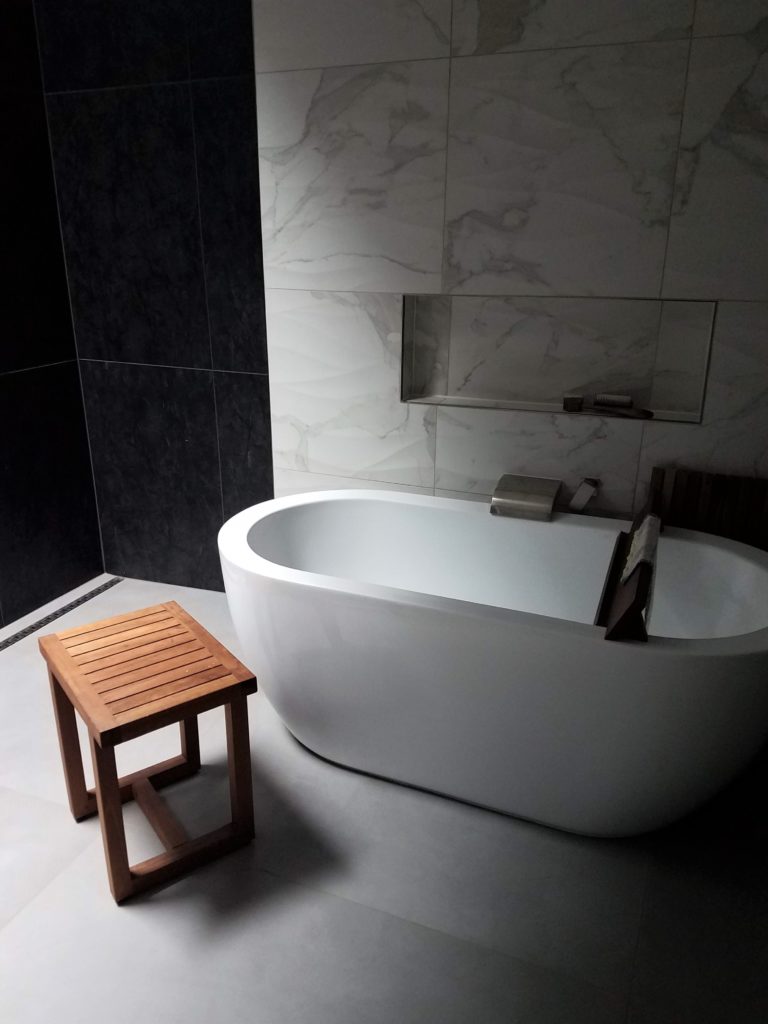 Master Suite floorplan layout
While most master areas still tend to be large the focus is on how efficient the layout is of the features that will be used daily. Proximity is taken into consideration. Most people wouldn't want to go through the whole bedroom, pass the sitting-entertainment area, go through the master closet and then finally get to the master bathroom when they wake up in the middle of the night. When building a new master suite from scratch it is easier to come up with a functional floor layout rather than trying to design the master suite around an existing living space, windows door openings and so on. Some of the major features that are usually included in a master suite area a fireplace, sitting area, entertainment wall, large windows & doors that swing out to a deck or a patio. Functional his / her closet space and built-in storage cabinets and of course a luxury bathing area.
Master bathroom is an essential part of the master suite and it is a place where you can bathe in luxury. It is not uncommon to have his / her shower area with natural light shining from large skylights in a vaulted ceiling. Six foot jetted tubs were a thing 10 years ago; in recent years most homeowners find them useless and choose a fancy freestanding tub instead. Ornate tile layout design usually surrounds the whole bathroom. A heated floor is a must, especially if you live in colder climates like Vancouver-Portland. Often a master suite includes a separate area with a sauna and steam room. The main idea is designing a luxurious bathroom that feels like a personal spa salon that has dedicated his / her features of the bathroom like personal vanities, showers, and make-up sitting area. Every aspect, feature, and fixture is designed to enhance comfort. So you can spoil yourself and rest after a hard day of work.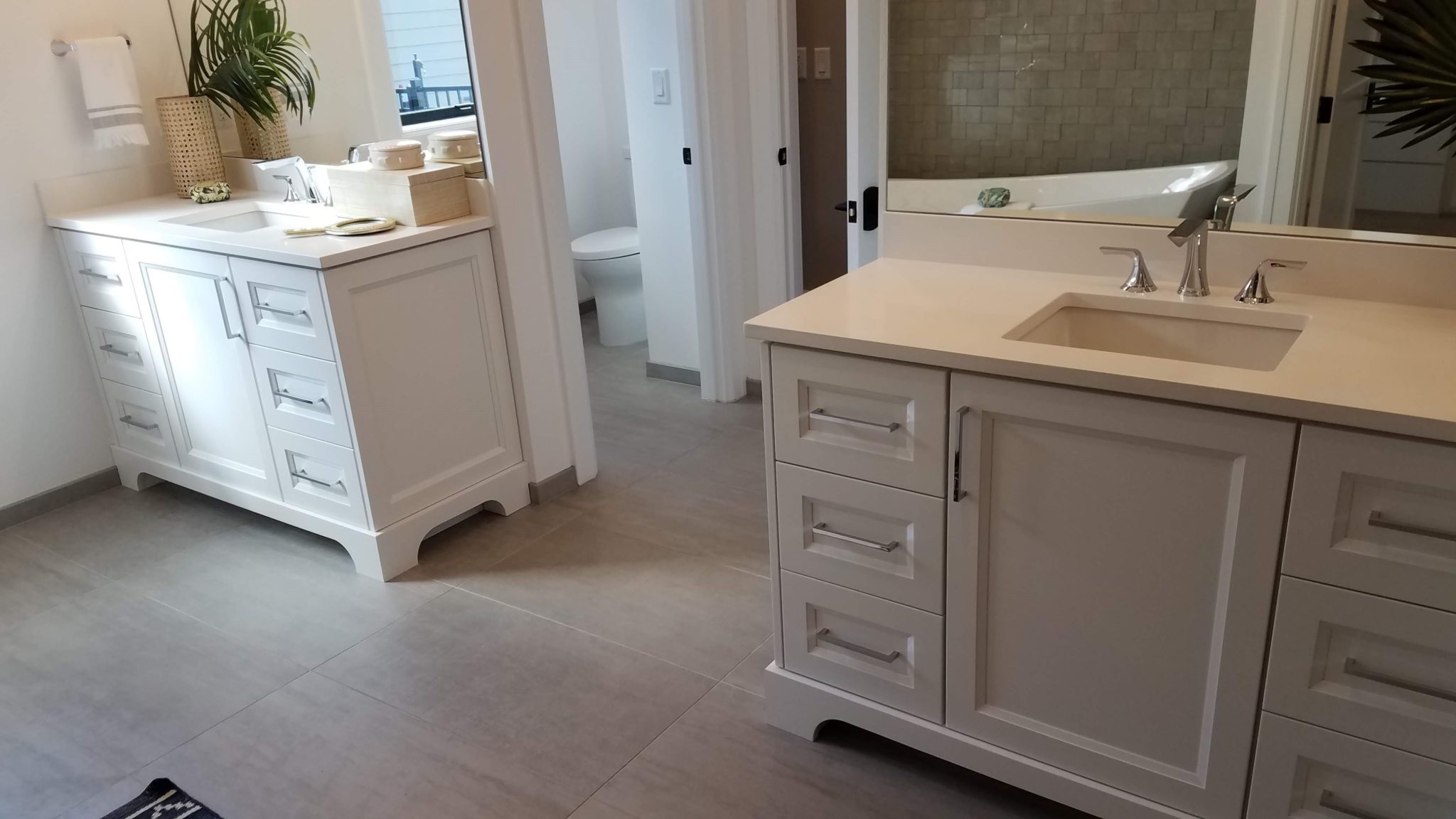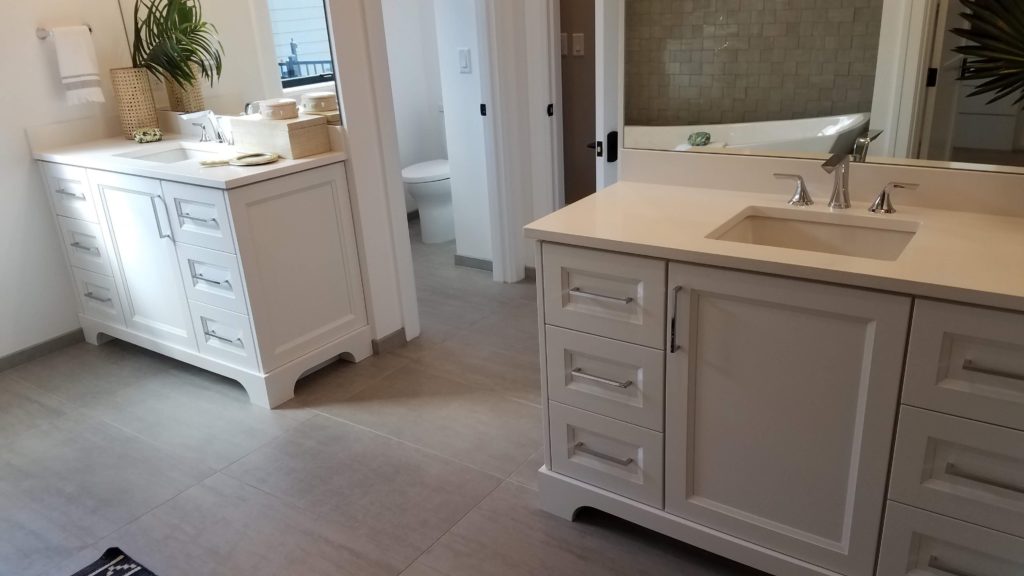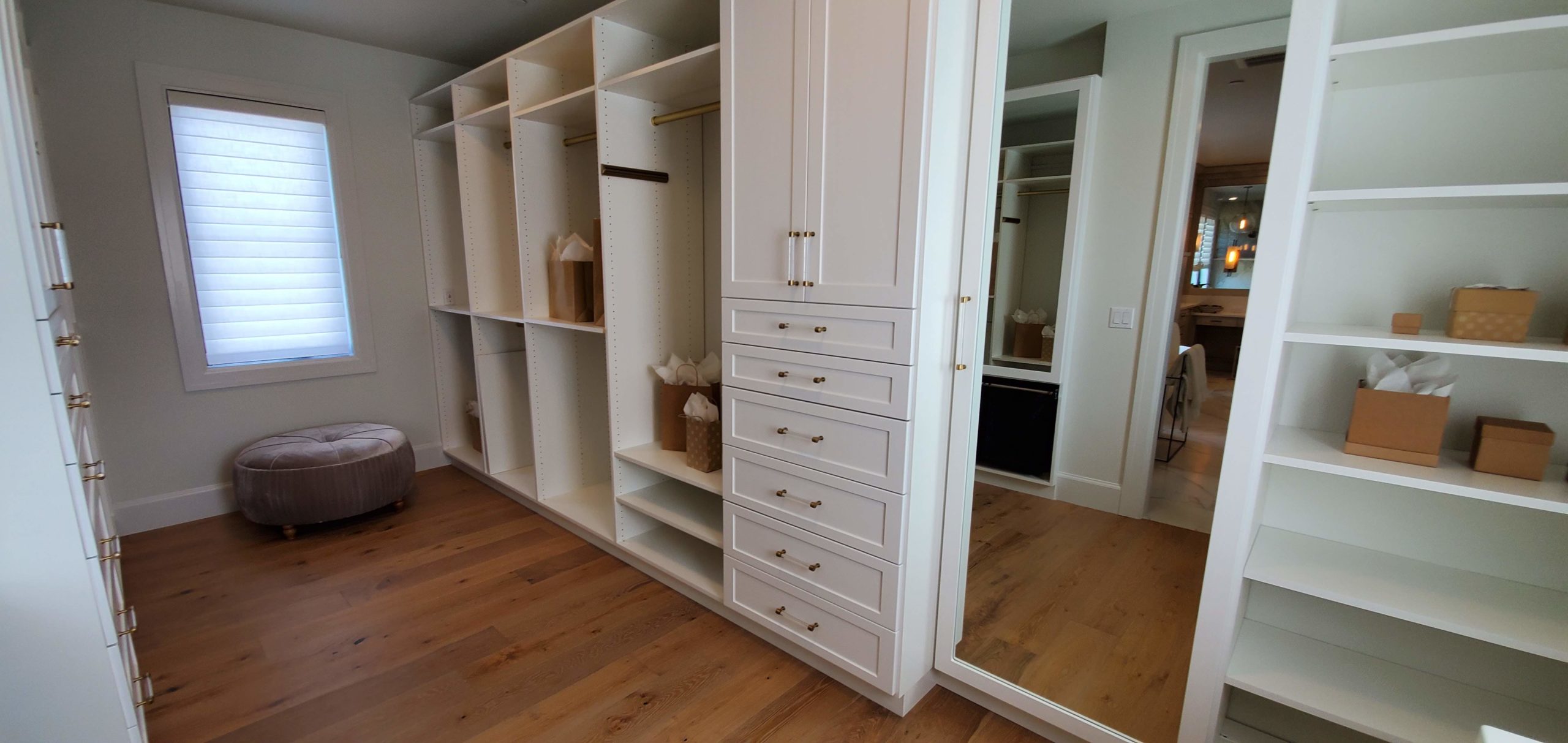 Master suite plans also include spacious walk-in closets. The storage in the closet is often dedicated to his / her spaces and is arranged in a functional manner in order to achieve a space that is easy to arrange, access, and maintain. A master suite closet should also include enough space to include a dressing area, sitting area, and furniture. Every household is different therefore each closet is tailored to fit each client's needs.
A master suite is a set of rooms usually dedicated to a couple for a particular purpose, and that purpose is to enhance the quality and comfort of the presence there.
Each design element should be tailored to fit the space and clients' needs and aimed at creating a grandeur living space.
Elements that are usually involved in a master suite design are Accent walls, focal points, colors, textures, vaulted or coffered ceilings, skylights, french doors, large windows, furniture, fixtures, elements that add dimension and character and personalized features.